DXmapCluster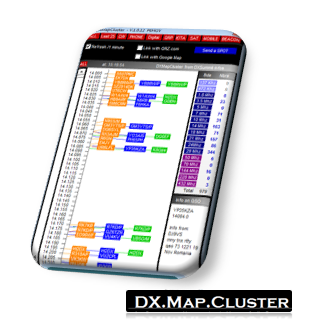 This software is free of use.
But you can give us some €.
You can search from different sources, display DX spots on a 'BandMap' with automatic links with QRZ.com and Googlemap, Display Azimuth and distance from your QTH, find a DX, send email,...
Easy to install and to use.
Download - Télécharger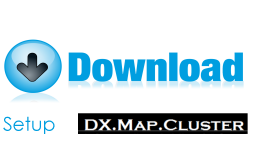 Download the last version setup.
Télécharger la dernière version et installez...





Ce logiciel est gratuit mais vous pouvez nous aider à aller plus loin en faisant une donation...
Une installation facile et une prise en main aisée pour afficher des spots DX sur une "BandMap" avec des liens automatiques avec QRZ.com et Googlemap. Des informations depuis plusieurs sources, l'affichage des distances et azimuth depuis votre QTH. Recherchez un DX, informez vos amis du dernier Spot DX,...
Certains ne peuvent plus s'en passer...